So the time is getting closer, the nerves are setting in and the rides are longer.
Dash is around the corner. If you read my previous dash blog you'll know I went in a total rooky my first dash. So if this is you, then read this blog to help you better plan and understand some of the back-end things to dash.
So I was a total novice , I don't know what I thought but I did not plan my first dash. At all!
Besides the fact that my husband did not take any food with, my parents thought I might hit the hay along the way, I was so focused on proving everyone wrong that I forgot to think about when your not on the bike.
So you might have thought of that but just incase here is my experience and some tips I learned along the way.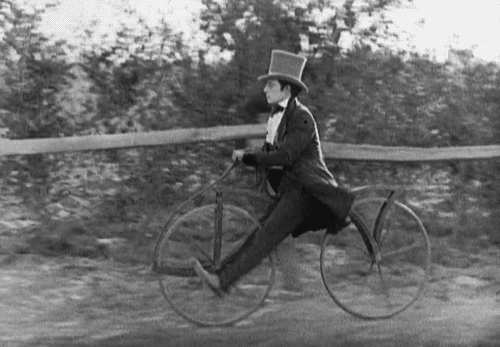 FUELLING:
START TESTING PRODUCTS WELL IN ADVANCE.
AID STATION:
DON'T EAT STRANGE THINGS AT THE AID STATIONS.

STICK TO THE POTATO AND BANANA OR WATER AND COKE

BUT MAKE SURE YOU ARE USED TO IT AND KNOW HOW YOUR BODY REACTS.

WATCH OUT FOR THE JELLY SWEETS, THEY TEND TO MAKE YOUR MOUTH STICKY AND MORE THIRSTY
Runners tummy is a BIG thing and when you did all the prep you don't want to be caught with your pants down. Stick to the nutrition you know and the tested. Dont try new things or just eat something because it's free.
FOLLOW YOUR PLAN:
STICK TO YOUR HYDRATION PLAN - EVEN IF YOU AREN'T THIRSTY

DON'T STOP UNNECESSARILY

ONLY STOP AT THE AID STATION IF YOU NEED TO, OTHERWISE, PUSH THROUGH AND KEEP GOING.

DON'T LOSE YOUR SPEED AND RHYTHM IT'S A BREAKER WHEN YOU STOP AND START.
It is very tempting to stop every now and then, you might want a selfie or just a mental break. Try and limit your stops to one aid station and keep going. It's a bigger mental thing then physically.
*My second dash I made the mistake to stop when my body was tired. I was more mentally tired than physically and by stoping I gave in to the urge and nonetheless I did not finish. What a bummer, when you put in all that work and stop a few km from the end.
Your mind is so powerful, don't give in to it.
Use a mantra and keep pushing. Even if everything in you wants to stop. You can still keep going, fight the mental battle and you'll come out the other side.
It's also better when you cramp to poop the rennie or pice juice while cycling and you feel the cramp coming on then to stop once you stop, the cramps just get more severe. True story...
MEDICAL THINGS TO CARRY ON YOU:
PAIN MED (CATAFLAM FOR INCASE, JUST ONE)

EYE DROPS

RENNIES FOR CRAMPS

NAUSEOUS PILL ( JUST ONE IN CASE)
You never know what and when you might need something but it's not needed to take the whole pharmacy with you. If you are prone to cramps make sure to get your dosage right before the event, during and after.
KIT:
RIDE WITH GLOVES (START TRAINING IN THEM)

WEAR A BUFF FOR THE SWEAT AND DUST

HAVE LAYERS, AND ARM WARMERS FOR THE SUN AND FOR HEAT AT NIGHT

HAVE A RAIN/WIND JACKET JUST IN CASE

TEST YOUR CLOTHES BEFORE THE RIDE

ESPECIALLY YOUR PANTS MAKE SURE YOU ARE USED TO THAT PAD

***DO USE SHAMMY CREAM, EVEN IF YOU ARE A PRO OR USED TO CYCLING AT RACE TIME. IT JUST HELPS WITH YEAST INFECTION CONTROL AND MAKES THE RIDE MORE COMFORTABLE
PACKING TIPS:
STORE ITEMS FOR EACH STAGE IN A ZIPLOCK BAG OR CONTAINER

NUMBER YOUR WATER BOTTLES FOR EACH STAGE AND WHAT IS IN THEM OR HAS TO GO IN THEM

KEEP THESE IN YOUR RIDER BAG ALL SORTED FOR EASY ACCESS FOR YOU OR THE SUPPORT DRIVER
PACK A QUICK CLEAN ZIPLOCK BAG
AFTER YOUR STAGE OR AT THE END USE IT TO HAVE A
QUICK FRESHEN UP: ROLL ON, FACE WIPES, VASELINE, FACE SUNBLOCK
SUNGLASS CLEANER, TOOTHPASTE
This step is a must, there is so much dust from all the cars passing you, your sweat you need a freshen up.
Pack a clean set of comfy clothes to keep in the car to get dressed in before your ride and after your ride. You don't need to stay in your cycling kit the whole way through... Like I said: I did not think about this the frts time round. Might sound stupid now but with all the planning some things slip our minds.
TOOL ZIPLOCK: ESSENTIALS, TUBES, LUBE, SLIME, PATCHES, BATTERIES
EMERGENCY KIT: SOMETHING FOR DIARRHEA, NAUSEA, CRAMPS, SUNBURN
NUTRITION: HAVE YOUR FOOD WEIGHED OUT AND PACKAGED READY TO GO AND FOR EASY ACCESS/USE
LABEL WHAT FOOD GOES FOR WHAT STATION OR AT WHAT TIME
TIPS ON THE ROUTE:
STAGE 1
BE CAREFUL OUT OF THE PARKING BAY IT'S STEEP AND PEOPLE BUNDLE UP
TRY AND SIT IN THE GROUP UNTIL YOU HIT THE GRAVEL
STAY ON THE HIGH SIDE OF THE ROAD FOR THE HARDER GROUND
IF YOU ARE COMFORTABLE WITH THE DOWNHILLS YOU CAN MAKE UP TIME HERE
STAGE 2
THE HILLY ONE, THE STRONGEST RIDER TAKES THIS ONE.
FROM THE START TO THE WATER POINT IT'S VERY UP AND DOWN SO MAKE SURE TO USE THE DOWNHILLS
FROM HALFWAY TO THE END IT'S ALL UPHILL ON A SMALL INCLINE. BE MENTALLY READY FOR THIS. FIND A GROUP THAT MATCHES YOUR PACE AND STICKS TOGETHER. IT TAKES A TEAM EFFORT.
STAGE 3
THICK SAND AND ENDURANCE. CADENCE IS KEY HERE, JUST KEEP CYCLING ITS ONLY CHALLENGING IN THE START THEN YOU CAN USE THE POWER IN YOUR LEGS TO MAKE UP A LOT OF TIME FOR YOUR TEAM.
STAGE 4
TO BE DONE BY THE MENTALLY STRONG, IT'S A LONG STRAIGHT ROAD WITH ROLLING HILLS. SET A CADENCE/POWER GOAL AND KEEP TO IT.
STAGE 5
FROM THE START GOING THROUGH THE DESERT STAY CLOSE, WHEN YOU HIT THE SALT ROAD OUT OF THE DESERT FORM A TRAIN AND SLIP ROTATE AND HELP EACH OTHER BY TAKING THE FRONT IF YOU CAN.
THIS IS ALWAYS A VERY WINDY STAGE AND EVERYONE IS TIRED TRY AND STAY TOGETHER TO BLOCK THE WIND AND USE THE LEAST AMOUNT OF ENERGY
WHEN YOU HIT THE TAR ROAD YOU CAN PUSH
THE MENTAL SIDE OF THINGS:
DON'T GET STRESSED OUT
WHEN THINGS DON'T GO AS PLANNED, DON'T FREAK OUT.
TAKE A STEP BACK, INHALE AND FIX THE PROBLEM AND MOVE ON.
DON'T STRESS ABOUT THE SMALL THINGS AND GET CAUGHT UP IN THEM.
VISUALIZE THE RACE
PREPARE YOURSELF MENTALLY FOR YOUR STAGE AS WELL AS THE END STAGE WHERE YOU ARE ALL TOGETHER
WHEN A RIDER IS TIRED MOTIVATE EVEN IF YOU ARE TIRED
STAY WITH YOUR TEAM AND STAY STRONG TOGETHER
SUPPORTER | DRIVER:
HAVE A SYSTEM FOR PACKING IN AND OUT AT EACH STAGE
PACK FOOD IN FRONT AND CLOTHES AT THE BACK WHERE YOU DON'T NEED IT
HAVE A SPRAY BOTTLE WITH CLEANING MIDDLE TO CLEAN BIKES AFTER A STAGE (OPTIONAL, IF YOU KNOW HOW TO CLEAN A BIKE)
HAVE EXTRA CLEAN WATER FOR CLEANING BIKES, RIDERS, AND OTHER EQUIPMENT AND FOR DRINKING
WEAR REFLECTIVE CLOTHING OR A HAT WITH A LIGHT SO YOUR RIDERS CAN SEE YOU EASIER,
ALSO, MARK YOUR CAR SO YOU AND THE RIDERS CAN EASILY SPOT THE CAR
(WE USED CHRISTMAS LIGHTS ON THE ROOF OF THE CAR)
PACK FOOD FOR YOU AND A CHANGE OF CLOTHES, PACK SOMETHING WARM AND COOL FOR THE DAY AND NIGHT
TAKE PLENTY TO DRINK AND SNACK ON
HAVE GOOD MUSIC
HAVE LIGHT IN THE CAR
CREATE A BED INSIDE THE CAR, IT'S IMPORTANT FOR THE RIDERS TO REST AND GET THEIR FEET UP
BE ON TIME, AND MAKE SURE THE RIDERS GET TO THE SHOOTS ON TIME
TAKE MONEY FOR THE HALFWAY STATION
KNOW YOUR ROUTE AND PLAN YOUR TIMING
DON'T TAKE YOUR RIDERS TOO SERIOUS WHEN THEY ARE GRUMPY AND TIRED
BE AT THE END AND CATCH YOUR TEAM!
Thats a mouthfull. Just enjoy the ride. Id love to here your thoughts and tips on your experience.